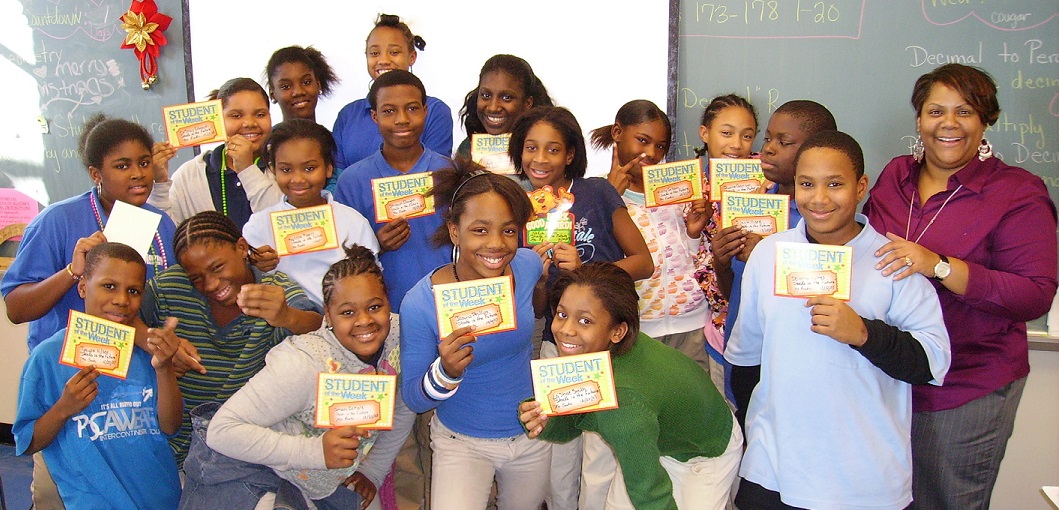 SIF values each one of our supporters as a critical part of our mission to develop highly motivated middle school students who are eager to learn and dedicated to attending class. With gratitude, we'd like to recognize our legacy of donors from our fiscal year 2012 – present, providing gifts of $1,000 or more:
[ribbon] Founder's Circle [/ribbon]
 Bernstein Family Foundation
Stocks in the Future is grateful to our founder, Pat Bernstein, and her family foundation for the numerous and invaluable contributions made to improve the lives of Baltimore's at-risk middle school students through financial education.
Law Offices of Peter G. Angelos
[ribbon] Brokers of Success [/ribbon]
Bank of America
M&T Bank
Harry & Jeanette Weinberg Foundation
[ribbon] Class Investors [/ribbon]
PNC Bank
Mid-Atlantic Security Traders' Association
Alberto Motta Foundation
Baltimore City Foundation
Sana and Andy Brooks Family Fund
William Rosenberg Family Foundation
Abell Foundation
Baltimore Community Foundation: Eddie C. & C. Sylvia Brown Fund for Education
Financial Patrons
Lois & Philip Macht Family Philanthropic Fund
T. Rowe Price
Cecil Flamer
Golfers' Charitable Association
John J. Leidy Foundation
[ribbon] Student Investors [/ribbon]
DLA Piper LLP
Goldman Sachs & Company
American Trading and Production Corporation
Mr. & Mrs. Marc & Leonor Blum
Gross Mendelsohn & Associates
Mr. Daniel Shapiro
Mr. & Mrs. Robert & Tanya Young
Oak Contracting
Mr. & Mrs. Solomon & Elaine Snyder
Charles Schwab Foundation
Deutsche Bank Matching Gifts Program
Eastern Savings Bank
Credo Capital
Ms. Kia-Michelle Massey
Mr. Morris Offit
Cynthia & Peter Rosenwald Fund
American Eagle Outfitters
Baltimore Community Foundation
BB & T Bank
Mrs. Pat Bernstein
Lois & Irving Blum Foundation
Mrs. Lois Feinblatt
Footlick Family Foundation
Lowell & Harriet Glazer Family Foundation
The Hon. Ellen Heller
Dr. David Hutcheon
Herschel Langenthal Foundation
John & Andrea Laporte
The Legum Foundation
Morgan Stanley
SunTrust Bank Foundation
The Wolman Family Foundation
Brown Advisory
Constellation
Alex Cooper Auctioneers
Accuracy and proper acknowledgement of our donors is important to us. If your or your company's or foundation's name has been omitted in error, please contact Rebecca Lange-Thernes, Executive Director, at [email protected] or 410-516-6883.